.... so you "
normies
" are excused for now.
I borrowed Frank Cho's
Liberty Meadows
from the library yesterday, not having read anything of his before. I've seen bits and pieces of his lavish artwork around and have heard people rave about him.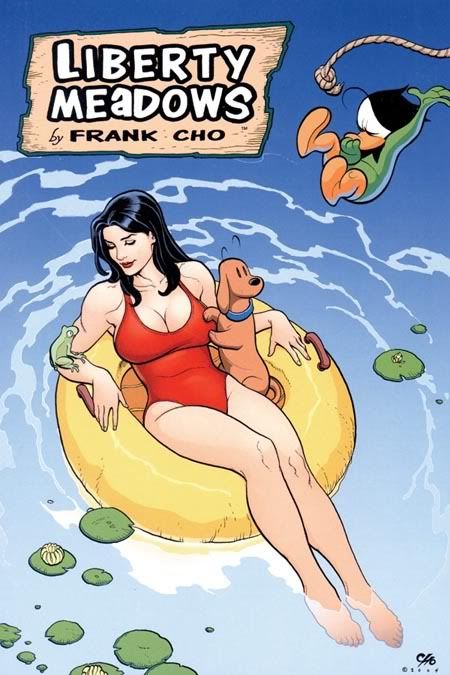 But I think it's
SHIT!!

His beautiful artwork couldn't save his book from being thrown to the other side of the room in disgust!

Discuss. .. (If you care)